Immersive Roulette Guide
Immersive roulette is fast becoming one of the most popular live gambling types available. Here, we are going to take a look at what immersive roulette is and why you should play.
Live Gambling
Immersive roulette, for the most part, is not any different from most other forms of live gambling. This means that you get exactly the same benefits. You will be able to watch somebody on camera (the cameras actually play an important role in this game type) and interact with them to your heart's content.
Immersive roulette is a game that works exceedingly well on mobile devices. However, we do want to point out that immersive roulette is only really going to work for you if you have a strong internet connection (try to connect to your wi-fi if possible), because of the HD video that you will need to be streaming. If you do use your mobile to play, then expect to blow through your data allowance rather quickly.
The Rules of Immersive Roulette
Immersive roulette follows basic roulette rules. There are no weird and wonderful bets here. This is just 'straight' roulette using a European roulette wheel (our favourite type of wheel because of the lower house edge).
Of course, since this is live gambling, you should expect the minimum bet to be a bit higher than if you were playing standard roulette with one of those computer programs that online casinos have. There will be a new spin of the wheel every 30-seconds. This means that this game actually works a bit faster than some other live forms of roulette that we have seen.
How is Immersive Roulette Different?
As you can probably guess from the name, this type of roulette has been designed to be as immersive as possible. In fact, this is as close as you will get to the 'real' casino experience without leaving your home.
The central focus of immersive roulette will be the multi-camera set-up. There are at least three of four streaming in high definition, 200 frames per second (this is incredibly smooth if you are not aware). The cameras will switch to give you a good view of the dealer and the roulette wheel. At the end, you get a 'slow motion' replay of the wheel. The production values are surprisingly high.
The team behind the immersive roulette software has also worked hard to ensure that they only get the best dealers. If you play this game, then you will notice that the company only hires females to spin the wheels. Not going to lie, they also have good taste when it comes to the looks of the people that they hire. It is evident that they are trying to draw in a very specific crowd here.
Having sat in on a couple of immersive roulette sessions, I can tell you that the dealers are the key to this whole operation. They talk…a lot. They are willing to talk about anything too (within reason). For example; before I wrote this, I was in a room where a dealer was talking about her travels around Europe. You don't really get this with your traditional live dealer games. Actually, you don't even get this if you go to a real casino. Basically, the roulette experience is designed to pull you in and keep you interested in the gameplay.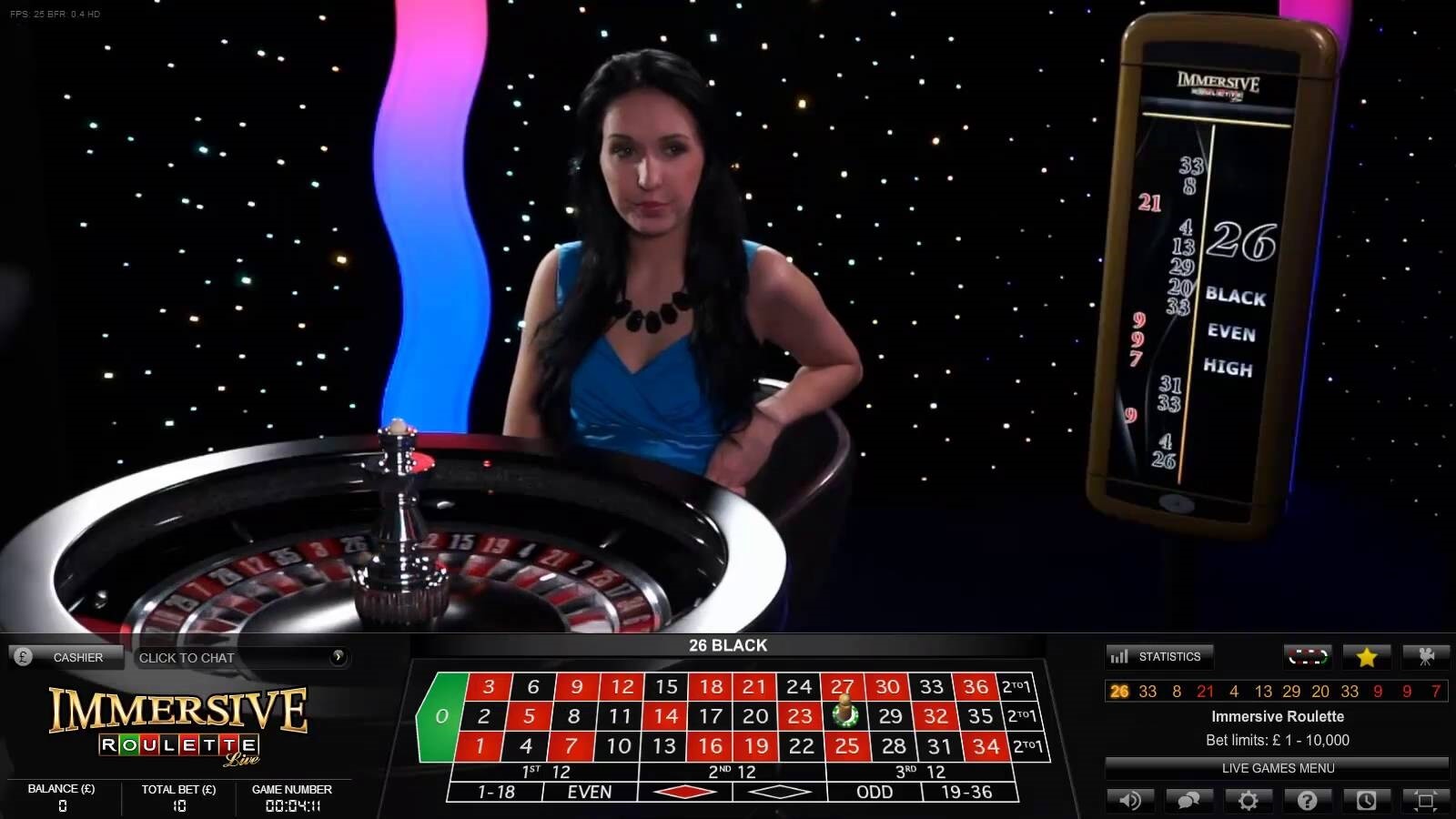 How can you get started with Immersive Roulette?
Easy! Just head to a website which offers the game (there are a couple of suggestions below). Boot up a room and you should be good to go. If you play standard live dealer games, then you should feel right at home because the user interface is unlikely to be that much different from the games that you have played in the past. This means that it should be quick and easy to place your bets…which is ideal considering that the wheel is going to be spun every thirty seconds!