Casino Heroes: This Weeks Promotions & News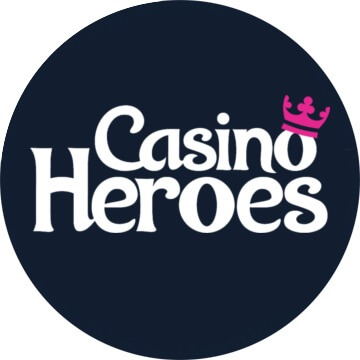 It's been little over 3 months since Casino Heroes graced our shores with their one of a kind approach to online casinos, and we think it's fair to say that this casino has been well recieved! Maybe that's due to Casino Heroes theme, but it's most likely because it's super modern, offers a very nice first deposit bonus plus an amazing selection of games.
But above all, in the several years Casino Heroes has been online, it's garnered a 10 of out 10 reputation. Today, we're looking at their new bonuses and promotions for this week; if you have already got an account at Casino Heroes, then read on and find out what extra perks you can look forward to when you log in.
If not, then you can further your reading here or keep on reading and visit Casino Heroes at the bottom of the page to find out first hand!
Summer Games Promotions
Summer has arrived at Casino Heroes and it's a scorcher! But like the UK in fact (c'mon – it's not been a bad summer so far!) In fact, the only showers that Casino Heroes are forecasting between 1st June and 15th July are showers of Bonus Spins, Rubies and more! Surprises will be unveiled every day so make sure you check back on a regular basis so you don't' miss out.
Monday 4th of June - Deposit Offer
Get 30 Bonus Spins on Hugo Goal Slot with a mere £10 deposit between 15:00 BST and 21:00 BST on the 4th of June! Make sure to enjoy this Bonus Spin deal, and soon a new promotion for yet another game awaits… Casino Heroes clearly never wanted to stop the party! 
Tuesday 5th of June - Deposit Offer
What's on the agenda today? We'll tell you! Enjoy 30 Bonus Spins on Bonanza Slot simply by depositing £10 or more between 15:00 BST and 21:00 BST on June 5th 2018. Is there a better way to have fun and play? We can't think of any right now! So don't miss out and log in below.
Wednesday 6th of June - Deposit Offer
Grab 30 Bonus Spins on the fun filled Burning Wins - just make a deposit of £10 or more between 15:00 BST and 21:00 BST on June the 6th and they'll all be yours. Go and enjoy this great offer at Casino Heroes below, as you can see – something happens (as an extra) every day!
Thursday 7th of June - Exchange your Rubies for Free Spins
Today you can earn High Value Free Spins with your Rubies (that's Casino Heroes unique casino rewards program for those who don't know). You've collected some Rubies in those Boss fights, and now is an excellent time to make use of them! There's a 10% sale in the Ruby store (rewards shop), which means you can exchange your Rubies for Free Spins on amazing slots!
Keep on checking back here for the latest news from this casino or check your account below. Enjoy!