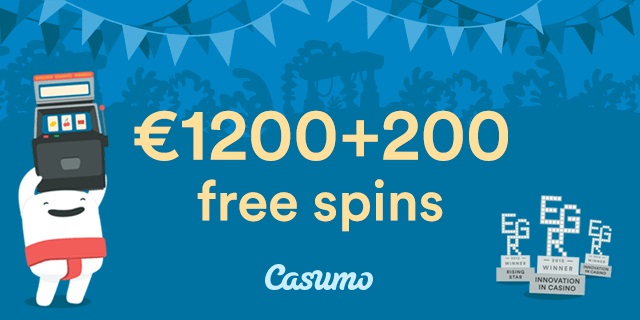 Casumo Casino Joined the £ Party!
The much anticipated time has come for all UK casino players to enjoy one of the best UK casinos in thier own currency! Yep, it has been a long wait and we know of a lot of UK casino players has enjoyed Casumo in Euros and it didn't seem to put you off, but now you can enjoy Casumo in her 'Madges Regal Pounds!

If you haven't tried Casumo Casino yet, then they are well worth checking out as its very different, very innovative and a lot of fun. New players at Casumo can enjoy a new player welcome bonus of up to £1200 (or if you prefer, you can still play in €'s!) and also 200 free spins on some spangly Netent Slots!

Casumo are, in thier own words 'The world's first Casino adventure' and everything from design, to the way the mobile casino and rewards system works is very unique and a lot of fun. We're regulars ourselves and find it refreshing and never boring. Go check them out or read our full Casumo casino review to see what we mean!

For the rest who are active casino players, here are some upcoming campaigns for this week:

Hook's Heroes Launch with Free Spins!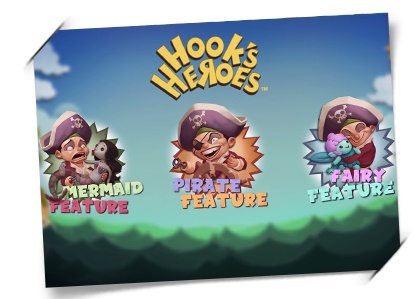 When: Thursday 24th 12:00 - Friday 25th 23:59 CET

Oh yes, the sot we've been waiting all month for: Hooks Heroes! As Hook's Heroes joins the Casumo big family of games, Casumo are celebrating the launch by giving 5 free spins to you when you simply log in to your account, and a further 20 free spins will be given when you make a deposit! on deposit to all players. Also players (and this goes to you new players we were talking to above) anyone who makes thier first deposit ever, will get 50 free spins on Hook's Heroes! You can read our Hooks Heroes Slot review here
As always, Super Spin Sundays!
When: Every Sunday!

What else can you do on a rainy Sunday than play some fab casino games? Autumn is pretty much here and Casumo are making Sundays more fun with thier Super Sundays Campaign. Put the hot chocolate on, the fire cranked up and your iPad switched on o play online slots and casino games and get rewarded with Super Spins worth €3 on your first level up (Casumo's rewards system – see Casumo for more detailed information!) with a chance to win over €3,000 in a single spin.

Other Online Casino's We Recommend