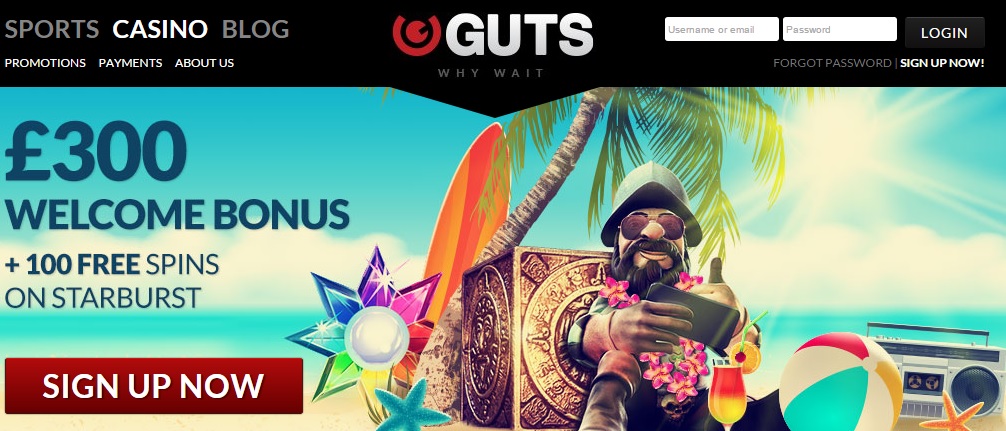 July is Giveaway Month at Guts.com!
We are pleased to say that Guts Casino have really ramped up their casino promotions schedule this month. It's really good to see as we wanted to tell you more about what's happening at Guts Casino. But alas, after a very hectic month for Guts peeps behind the scenes, it went a little quiet for us. But that is until now. and also we can cut them some slack as we found out why. Aside from the great new welcome offer they introduced a couple of weeks ago, they have also made a small migration to work on their own managed operating platform (instead of using a 3rd party) which they tell us, will help them provide a better, fluid and diverse gaming experience for you. Sounds good to us!

Keep on reading below to keep up to date of what's happening at Guts Casino this month. You can also read our full Guts Casino reivew to read more on the generous casino bonuses you can get as well.
Predict the Mega Fortune Jackpot at Guts Casino!
The Mega Fortune Progressive Jackpot is currently standing at €2.2 Million and it could be hit any time from now. So Guts Casino Team asking the questions 1) Are you playing it? and 2) Do you want to win even more cash for guessing when it will burst? Guts Casino are spicing up the chase of it, by challenging players to have 3 guesses on the Mega Fortune Jackpot: Which month? Which day of the week? And most importantly, how much? Players that guess correctly will win the following:
1 correct answer - 10 free spins on Jack and the Beanstalk
2 correct answers - 20 free spins on Jack and the Beanstalk
3 correct answers – 50 free spins on Jack and the Beanstalk

Summer Golf Challenge
Hit Guts Casino this month for the Guts Summer Golf Challenge. You'll be able to earn tickets for each daily task given to you, with a total of 18 tasks to complete throughout the promotional period. The Guts Casino Golf Summer challenge starts on July 16th and ends on August 2nd. Play as much as you can, for as many chances to get your ticket pulled out of the raffle bag, to have a chance to win one of these cool prizes below. The draw will take place on August 4th. Get involved, every one loves Golf don't they? The good news is, if you don't then there's cash prizes up for grabs or some Cruise vouchers as well.

1st: €5,000 Golf vacation in California (£3500 / 50,000kr)
2nd: €2,500 Golf vacation in Europe (£1800 / 25,000kr)
3rd: €1,500 Cruise voucher (£1000 / 15,000kr)
4th: €500 Travel voucher (£350 / 5,000kr)
5th - 20th: €100 cash prize (£70 / 1000kr)

Hot as Hades – Surf the $/€ 6000 Heat Wave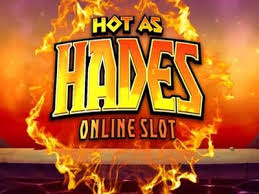 The latest addition to Guts Casino's game portfolio is hot-off-the-press Microgaming Slot: Hot as Hades. This cool new slot is definitely cranking up the heat at Guts.com. To celebrate the launch of this long awaited video slot, Guts Casino have launched a new Hot as Hades Casino promotion, and it's very simple to participate in. Guts.com will be giving away €6,000 worth of awesome gadgets, such as a 55' inch TV, MacBook Airs, iPads, Game Consoles and iPhones and more.

All you need to do is try this fabulous new Microgaming slot, from July 9th until 2nd August. The twist is, and to make it more fun, is that every €50 you wager on Hot as Hades Slot (our review is coming soon... watch this space) will get you one raffle ticket entered in Guts Casino huge gadget prize draw. Winners will be announced on the main Guts website and by email on August 3rd 2015.

Recommended Alternative Online Casinos
2
18+. T&C Apply
---
100% up to £50 Welcome Bonus
15 Spins (No Deposit) + 5 Super & 50 Spins