The Leo Vegas Casino's Starburst Festival is Back:
2016 Edition!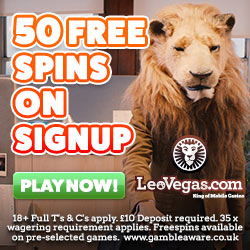 Leo Vegas Casino held the first Starburst Festival last year around the same time, and due to popular demand, it's back for a 2016 edition! You may remember it from last year or you may be completely new to it this year; it doesn't matter; the Starburst Festival is open to all Leo Vegas Casino customers and will offer you oodles of Cash prizes, VIP trips, Apple gadgets and of course, Starburst free spins!

Just a note, in case you're reading this and you don't happen to have a Leo Vegas Casino account. No worries; it takes 45 seconds to create one, and for a nice cherry on the top when you do, you'll be given 50 free spins on Netent slots just for doing so! Those 50 free spins are indeed no deposit free spins, but since you're probably going to participate in the Leo Vegas Starburst Festival as we explain below, then you might want to know that you can also get another 200 free spins on Netent slots and up to £1500 in casino bonuses when you make your first deposit! Read more about Leo Vegas Casino in our Leo Vegas Casino review if you need more details, but check out what's happening in the Starburst Festival below!
Twinkle, Twinkle Little Star, How I Wonder Where My Free Spins Are?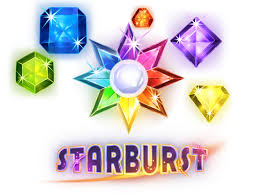 Every LeoVegas player who makes a deposit and wagers an amount of £7/€10 or more between the 4th of March until the 3rd April 2016, will get strapped to the LeoVegas Free Spins rocket and will blast off into the fun with 3 Free Spins on Starburst, everyday!

Starburst, if you're not acquainted, is an online slot machine from Netent, which is probably one of the most well known and iconic slots online and of all time. Starburst Slot launched back in 2013 and has since then remained a firm favourite of online slots players. You can read all about Starburst in our full Starburst Slot Review.
How Does The 'Starburst Festival' Work Exactly?
Blast off into a new universe of fun with Starburst slot when you see what's up for grabs in this festival! We can tell you right now, that there's a bunch of Starburst free spins and goodies floating around for the taking, and all you need to do to grab them is to play Starburst Slot.

How you can participate and bag yourselves some astronomical prizes in Leo Casino's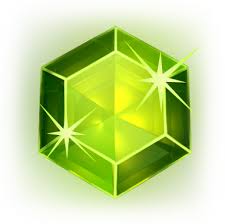 three different leader board competitions is real easy.

Every £7/€10 you deposit and wager on Starburst Slot, will give you a point in the leader board. The top prize is a zero gravity experience in America, VIP experiences with a star, also up for grabs is lots of Cash, Apple Watches and iPhones!
Starburst Festival Leader board 1: 4th – 10th March
Starburst Festival Leader board 2: 11th – 17th March
Starburst Festival Leader board 3: 18th – 24th March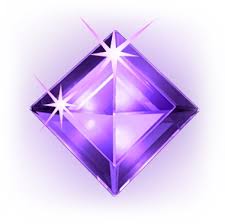 And the Prizes Given As Follows:
1st – Star prize!
2nd – £/€2,000
3-5th – £/€1,000
6-10th – iPhone 6s
11-20th – Apple Watch
21-29th – £//€100
30-50th – £//€50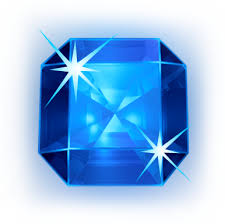 Star Prizes in Each Leader board are as follows
Leader board 1: Zero gravity experience in America
Leader board 2: Superstar weekend to watch the Eurovision contest in Sweden
Leader board 3: Live like a LeoVegas star with a luxurious VIP weekend away
An Extra Bonus On Top, In True Leo vegas Style...
The Starburst Festival is exploding with so many awesome giveaways already, but as always, LeoVegas are offering something extra on top! This comes in the form of the final voyage... which will be a cash prize draw where Leo Vegas will be giving away £/€100,000 in extra cash! And to think that this is all for having fun on your favourite online slot machine!

To be in it, every £7/€10 you deposit and wager on Starburst Slot from the 4th of March to the 3rd April, will automatically give you a ticket into the random prize draw! The more tickets, the merrier of course! Winners will be drawn on Monday 4th April 2016. Prizes are broken down as follows, Good Luck!:
1 x €/£/25,000 - 50 x €/£/1,000 - 250 x €/£/100
Other Top Casino Sites That You Might Enjoy...