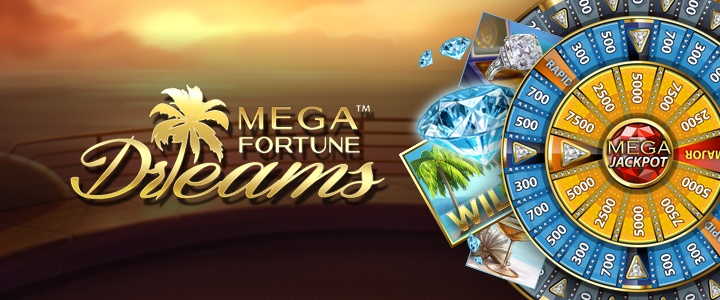 New Progressive Jackpot Winner Alert!
LeoVegas Casino seem to be churning out jackpot winner after jackpot winner in the last couple of months, with the latest notable progressive jackpot wins have been won at LeoVegas. Just a week weeks ago we reported on a Mega Fortune Jackpot Winner at LeoVegas , which you can read the full article here.

New reaches us today that, now another Multi-Millionaire has been made over night, this time playing Mega Fortune Dreams Jackpot Slot - Touch™ edition!

Turns out that LeoVegas caught up with the very lucky winner and congratulated her on her win. We got a snippet of a mini interview they had with her, which you can see below. May we say from all of us here at All Gambling Sites, a big Congratulations from us, and we hope your new found wealth helps you make some dreams come true, some ideas put into action as well as we hope you manage to have as much fun as possible.
Who won the Mega Jackpot on Mega Fortune Dreams?
Here are some basic facts on the latest winner who was playing at LeoVegas Casino, looking for some big wins from the online progressive jackpots:
Name: Agneta
Country: Sweden
City: Gothenburg
Gender: Female
Age: in her fifties
Stake: SEK 40 (€4,25) (£3)
Winnings: SEK 43,054,917,41 (€4,583,260) (£3,189,040)
Time: 22:17 CET
Date 19/07/2015

Some facts that LeoVegas has shared with us: Agneta had just opened her account a few days before the massive win and decided to play some slots late one night, since she has a puppy at home that kept her awake. She also had company from her adult son and they had first managed to win already playing some other slots to the total of SEK 3000 (Approx. €350) and were discussing whether they should keep on playing or cash in the money and quit while they were ahead.

After a short while, they decided to keep on playing and it didn't take too long for the Jackpot to arrive. Imagine that, that they were so close to giving up and cashing the first prize of €4,583,260!
What were you thinking when you won the Jackpot?
Agenta: I was in total shock and so was my adult son! My only casino experience was from playing a little bit on the Gothenburg ferries so it took quite a while before I understood that I had won. I would have been super happy if I would have won a half a million SEK (€600,000) but now I got so much more!
Which situation were you in?
Agneta: I was relaxing in bed, playing the slots on my iPad. I'm on vacation now!
What are you planning to do with the money?
Agneta: I have two adult sons that will get their share of course. I will also share some with my relatives and spoil them a bit. I will probably also be travelling a bit and maybe buy a new car. I don't think I will have problems with finding things to spend it on!
Which is your favourite game?
Agneta: It's of course this game what was it called again, the game that I won on..Mega fortune dreams of course! But I like Yatzy as well (said with a laugh).
Other HUGE Progressive Jackpots to play right NOW!
Looking for another jackpot online that's got an even bigger jackpot at the moment? Don't forget the Mega Moolah Jackpot Slot is currently holding it's biggest jackpot in history, which is still rising and currently sits at €10.1 Million! Wowzers! Play Mega Fortune Dreams and Mega Moolah Jackpot Slot at any recommended casino below, both of which offer Microgaming Jackpots and also Netent Jackpots!