Grand National 2018 News & Winner Pedictions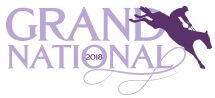 At the time of writing, the biggest race in the worldwide racing calendar is under 24-hours away. We have our final runner's list, which means that it is high time to make some predictions on who is going to come first.
The beauty of betting on the Grand National is that it is so unpredictable. There are so many points in the race where even the favourite can fall behind. We could see some huge upsets on the track.
Of course, to make things a little bit easier for you, and because we are gamblers which means we play the odds, we are going to talk about the horses who are most likely to win the race. These are the ones who have been performing exceedingly well in the lead-up to the big race.
And a big race it is; with a majority of gambling sites eager to offer the best promotions and live streaming services, all you need us for is for some winning tips; who do we think will win this years Grand National? Read on to find out:
18+. T&C Apply
---
Bet €10 Get a €10 Free Accumulator Bet
Welcome Bonus
Grand National Runners We Think Stand a Winning Chance
Total Recall
This chap started the week as the favourite to win the Grand National, although the horse has now fallen to third favourite. I would not put it beyond Total Recall to still snatch first place, though. This nine-year-old has been on form for a good while now.
In fact, it has managed to get a boost when it joined up with Willie Mullins has his trainer. This year, Total Recall already has the Munster National, Ladbrokes Trophy, and a whole host of other events under his saddle. Even if other sites do not agree with me, I am putting this one as my favourite.
Anibale Fly
Anibale Fly is the current predicted winner of the Grand National, albeit by not that much. However, the major issue with Anibale Fly is that she is quite unpredictable. He came in third during the Cheltenham Gold Cup. Much of Anibale Fly's performances have relied on sheer luck.
When he gets that luck, he is going to perform exceedingly well and can win any race on his day. However, when you have 39 other horses to compete against, you need to get really lucky. In my opinion, Anibale Fly is on fine form, but the fact that he has such low odds for an unpredictable runner, this is not going to be a 'safe' bet for you. Maybe a couple of quid at the most.
Blacklion
Viewers of the Grand National last year (which is just about everybody in the UK, I would wager) will likely remember Blacklion. He came in 4th. This horse, trained by Nigel Twiston-Davies, is predicted to do a little bit better this year.
Of course, Blacklion is likely aiming for first, but I would not have him down as a first-place finisher. An Each-Way bet is certainly going to work wonders. The jockey is a bit lighter this go around, so I can certainly seem him finishing within the top 3 unless something goes painfully wrong on the track.
Tiger Roll (Our Favourite!)
Tiger Roll is being trained by Gordon Elliot. Odds are quite high, coming off the back of a decent performance at Chltenham where he came in first in the Glenfarcias Chase. I think this is going to be a decent bet for winning the event. Probably not as strong as the chances of Total Recall, even though the odds are similar, but I reckon that Tiger Roll stands a healthy chance and your money stands a strong chance of being safe if you lump sum cash on him.
Betting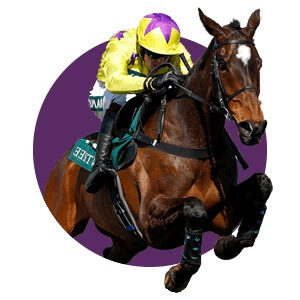 The wonderful thing about the Grand National is you can engage in a bit of spread betting. Because there are so many runners in the race, the odds of even the favourites winning will be rather sizable (around 10/1).
You could spread bet on some of the favourites in the race and still come out on top. Of course, you have to get lucky. As I said right at the start; there is a small chance that one of the other runners, maybe your 40/1s, will come in first.
This means that you are going to lose everything. Of course, this is one of the most exciting parts about the Grand National. It is so tough to predict!
Get Your Bet On! Best Betting Offers For The Grand National
Get your bet on now. Unless something major happens, you are not going to get better odds than what is out there at this moment in time. Place your bet and strap yourself in for one of the biggest sporting events in the UK.
2
18+. T&C Apply
---
Bet £10 Get $30
Welcome Bonus
4
18+. T&C Apply
---
Deposit £20 Play With £70
Includes a Casino Bonus
5
18+. T&C Apply
---
Bet €10 Get €10
Unlock the KaramBOT!
8
18+. T&C Apply
---
Bonus up to $200
Bitcoin Accepted
9
18+. T&C Apply
---
Bet €10 Get a €10 Free Accumulator Bet
Welcome Bonus