Top Branded Online Slots
We love branded online slot machines. There are a couple of reasons for this. Firstly; branded slots just play amazingly. The companies that produce them tend to put a lot more love and effort into perfecting the game. Most branded slot machines are created from the 'ground up' to try and recreate the experience of the movie or TV show.
Head away from branded slots and you just get reskins. This means that branded is where you need to head if you want something with a bit more originality. Secondly; branded slots are a great way to get people into this wonderful hobby.
Bridesmaids Slot (Microgaming)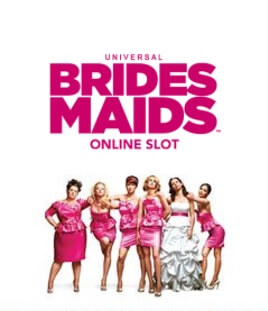 Bridesmaids Slot is of course based on the 2011 blockbuster film of the same name, starring a full cast of actors and actresses incuding Kirsten Wiig, Melissa McCarthy, Matt Lucas, Rose Byrne and many more. It was Microgamings decision to join forces with Universal Studios and bring this popular romcom film into an online slot machine format.
Competition between the maid of honor and a bridesmaid, over who is the bride's best friend, threatens to upend the life of an out-of-work pastry chef. It's an umissable film, and also an unmissable slot machine. The game offers many in game features and free spins to ensure you have just as much entertainment as the film offers. You can read our Bridesmaids Slot Review to try it for free at Thrills Casino below.
Game of Thrones Slot (Microgaming)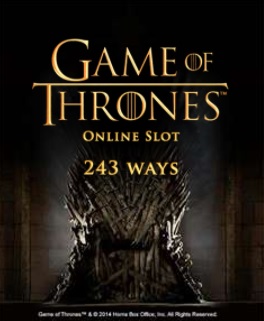 The Game of Thrones TV show is one of the more exciting shows to be released in recent years. It manages to garner millions of viewers each week. As you may know, the TV show is based on a popular book series.
This game is based on the TV shows and not the books. From playing this game, the aesthetic style is very like what you see on TV. The gameplay is exceedingly fun and there are plenty of features which tie closely to the world of Game of Thrones. Epic story. Epic game. Read our Game of Thrones Slot review here or have a peek at LeoVegas Casino below.
Guns n' Roses Slot Machine (NetEnt)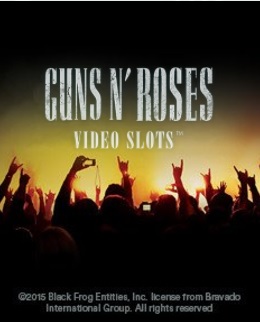 We love our music slot machines. One area where we really think the Guns N' Roses slot machine thrives is its music. Now, obviously, if you are playing this then you will already know just how great the music from this legendary band is.
The magic of the Guns N' Roses slot is that, unlike other music-based slots out there, you can switch the soundtrack up on a whim. There are about half a dozen songs encompassing all eras of the band. You can switch them on a whim. There are a lot of features too, with extensive use of wilds. Our Guns N Roses Slot Review has the full details, but you can take a look at the slot at Casumo below.
Motorhead Slot (NetEnt)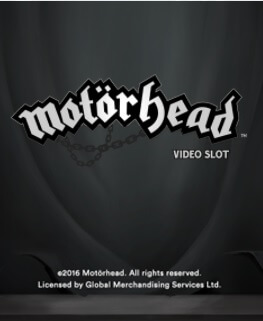 Take to the stage with Motorhead in this slot machine. This one is all about showing off how fantastic a Motorhead gig would be (sadly, if you have never been, you will never experience one now).
Be dazzled by fantastic music, awesome features, and probably one of the best-themed games that we have seen in years. This is the epitome of branded music slot machines with NetEnt working hard to pack as many features into it as possible. This is a truly enjoyable game, especially when you factor in the mystery reels. Read our Motorhead Slot Review for the full lowdown, or try it for free at Superlenny Casino below.
South Park Reel Chaos Slot (NetEnt)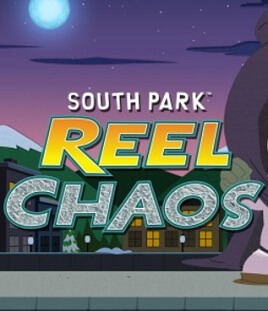 South Park really does need no introduction. It is one of the longest running animated comedies in the world, and it has remained consistent too. This game is based around the 'superhero' characters that the lads in the game have devised (if you follow South Park, you will know of these characters!).
You can think of this as a funny superhero slot machine. When we say funny, we genuinely mean funny too! The slot manages to capture the aesthetic of the South Park world very well. There are a lot of features thrown in too. This includes re-spins, bonus spins, wilds and all that. This is a fantastic game for those who are new to the world of slots as most major features are covered. Enjoy further reading from our South Park: Reel Chaos Slot Review or try for free below at Superlenny Casino.
Upcoming Branded Slot Machines
There are a lot of branded slot machines set to head our way this year. We have no doubt that we will be updating this list with some more slot machines later. One game which is really shaping up to be amazing is the NetEnt 'Emoji Planet' Slot. This is based on the upcoming Emoji Movie.
We must say, we are probably not thrilled about a whole move based around emoji. They irritate us enough on Facebook and Skype already, but looking at the game so far, it looks like it is going to be stacks of fun.
There's also a huge buzz at the moment with talks of an upcoming Planet of The Apes Slot, which is going to be Netent's 2017 Blockbuster branded slot, which is set to be epic. We reported about that here, but check out a review from us later on in the summer.
Latest Reviewed Casino Sites
Related Articles