Online Slots - Play Slots Games Online
---
Online slots are something of a phenomenon these days. Who knew that a decade or 2 ago, we'd see so many great and entertaining slot machines in a digital form, available to play on your PC or mobile phone? Call them what you want to: Slots, slot machines, fruit machines, pokies, poker machines, one armed bandits. New age internet technology, combined with fantastic electronics are making it easier and easier to play online slots, specifically when you want to and when you feel like it.
Land based casinos still exist of course, are as ever popular and are very much a fun night out. We enjoy trips to a 'real' casino often, and playing 'real slots' is fun as being in a casino has a particular glamorous vibe to it.
For those who don't live near a land based casino or prefer to have some entertainment of playing slots, in private, then you have a choice as well now, as everything is possible on this internet, in the comfort of your own home. Flexibility at it's finest!
New Online Slots 2019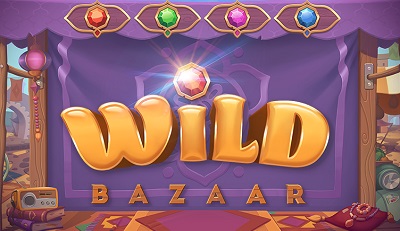 Wild Bazaar Slot A magic carpet ride to a Middle Eastern Bazaar. Catch the big chest wins! Read Review Play Now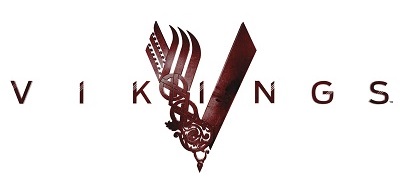 Vikings Slot Vikings TV Show.. Now in a slot! Epic Battles, Raid SPINS & More! Read Review Play Now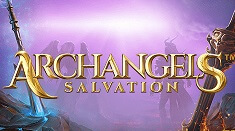 Archangels Salvation Good Vs. Evil in Netent's 100 Payline Epic Slot Read Review Play Now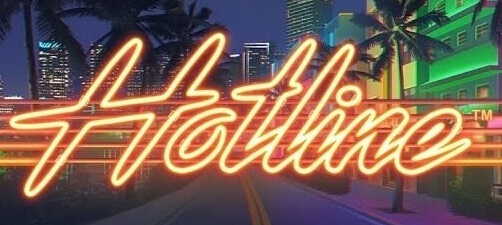 Hotline Slot The 80's called.. they're coming back with Hotline slot from Netent! Read Review Play Now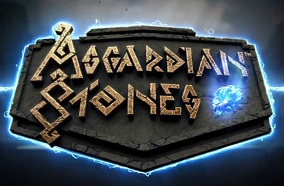 Asgardian Stones Epic Norse themed slot with free spins and plenty of features! Read Review Play Now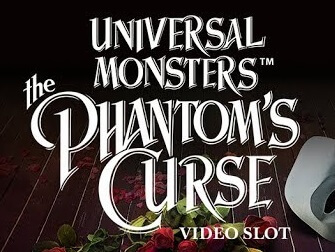 The Phantoms Curse Originally bill as The Phantom of The Opera, This new Netent slot is packed full of features Read Review Play Now
The Beginning of Online Slots
Microgaming were the first to offer online casino back in 1994 which was quite frankly before we'd even heard of the internet. But they very already working on and commissioning software to create a virtual casino that eventually paved way for the online gambling industry as we know it today. Of course, online casino games have evolved a lot since then and we not only Microgaming to thank for that, but also Netent, Playtech and many others too.
There are simply thousands of different types of slots you can play, with many evolving in the recent year to feature some exciting extra features, really modern and realistic graphics, fantastic accompanying soundtracks and so much more. These days, no slot needs to be made the same or has to be designed with a particular classic slot style.
Classic slots are still very popular for people who enjoy 'old-skool' slots and prefer a less fancy or distracting approach to their casino playing. Recently however software companies such as Netent and Microgaming and especially Thunderkick, are all battling to see who can come up with the most outrageous fun ideas and features.
Real out of the box thinking. No company needn't stick to any set amount of reels or pay lines – they all vary. Some slots can feature five reels, some 3, pay lines can be low to be big such as many as 1024 ways to win and win both ways.
Some reels don't spin, they are designed to look like they're falling, like in Gonzo's Quests 'Avalanche Feature' and some slots even have pop up graphics and extra rounds to keep you entertainment if you manage to hit a specific icon.
As time passes, the better the slot are becoming. Netent are a company who are showing signs of leading the online slot race with ingenious and amazing online slots with distinct unique features and some of the best graphics we've seen to date.
Branded Online Slots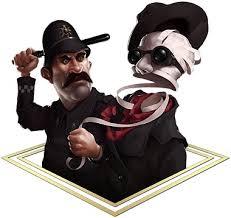 Branded slots have never been popular either. It was Microgaming who led the way back in 2008 with the launch of their popular Lord of the Rings Slot. Since then they've also released other well-known household brands and titles such as Jurassic Park, Batman Begins and legendary Game of Thrones Slot.
Not ones to be outdone (and there are many other gaming companies who also offer branded slots but we would be here all day to name them!) NetEnt have released some great branded slots in association with Universal pictures and has so far brought us The Invisible Man Slot and Dracula Slot.
Both of these slots have a darker, sinister theme and have you on the edge of the seat whilst you're playing, and both are based on the original films by Universal Pictures, yet Netent has done a great job in adapting the theme to an online slots, which new graphics and soundtrack.
Which brings us onto our next point: Slot themes. Online slots boasts so many different themes that you can choose whatever genre you're in the mood for , as there will be a perfect slot made for that theme, subject and genre. Choose from Dark and Scary, light and fluffy, cartoony, futuristic, fun, wacky...Whatever you feel like, all you need to do is simply log onto a recommended online casino and take your pick.
New Slots at Online Casinos
New online slots are released every month by most software providers and can be found at many new slot sites and older casinos alike. It's important for all online casinos to keep their selection of games fresh. Not only is it good for existing customers but also new players also need to see that the website keeps up to date.
In a world with so many decent online casino sites to choose from, it's imperative for a casinos survival to add new games, keep the selection up to date (including large paying progressive jackpots) and also offer lucrative bonuses, fun promotions and top notch customer service,
Generally online casino players tend to get a favourite software brand and follow updates and releases from those. But ones thing is for sure – it is simply impossible to get bored of playing the same slots, since there are so many to choose from.
To help guide you to finding not only the best slots online, but hand in hand with the best and trusted casinos online! We've listed all of the top casinos online of the moment, each offering the best casino bonuses and terms. This means only the online casinos who are proven to treat you the best and are the safest but also give the best entertainment too.
Each online casino varies with different software providers, but most these days all off over 5 different software providers so that means one thing: Plenty of slots to play!