New Online Slots
---
Every single month, you'll be able to play new slots from a variety of different casino games suppliers. One of the most popular games suppliers is Netent, and every month we're treated to a new slot release from them.
It's quite a big deal, since Netent are always coming up with fresh ideas, great twists and never seen before in-game features!
The Latest Added Slots
Have a look at our recommended new slots below, not just from Netent but other premium casino games providers. Since there's so many new slots launching every month, it's almost impossible for us to list them all, so we've picked the best slots and recommended the best casino sites to play them at.
Recommended New Online Slots & Where To Play Them
---
Fairy-tale Legends – Hansel & Gretel Slot Coming Soon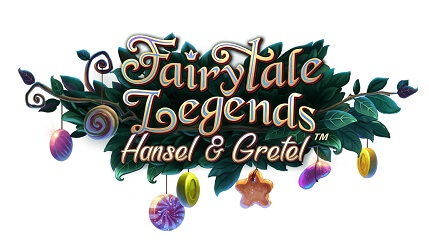 At the end of April 2017, Netent will carry on their Fairy tale Legends saga and release a brand new slot called Fairy Tale Legends: Hansel and Gretel.
There's no doubt that this game will be very much like the last fairy tale themed slot which you can read about below (Red Riding Hood) featuring some fun features to tie in with this well-known fable from Brothers Grimm.
We've already had a sneak peak of the game so read our Fairy Tale Legends Hansel and Gretel Slot Review to find out more. Available 24th April 2017.
Play Netent Slots at Thrills Casino
Jungle Spirit- Call of The Wild Slot (Netent)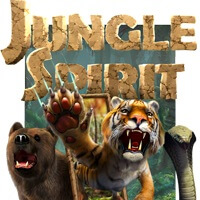 Jungle Spirit: Call of the Wild slot is a new casino game from Netent which was released in March 2017. As you can probably guess by the name, the theming of this slot is very much in the jungle, and one with nature. So, it's natural that you can expect to find Animal Icons and sounds when playing this game.
Graphics wise, they're splendid, some of the best 3D graphics we've seen to date, but really it's the in game features we love about this slot, including a symbol expansion feature, butterlfy boost feature and of course, a free spins feature. For full details, read our Jungle Spirit: Call if the wild slot review or try now at Casumo
Play now at Casumo
Jade Magician Slot (PlayN Go)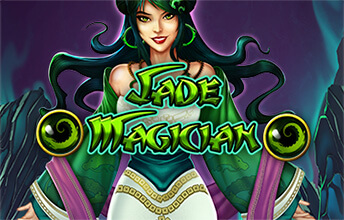 Jade Magician Slot is a new online slot machine from Play 'N Go which was released in January 2017. The design of the slot is striking, featuring a temptress like female magician, great graphics and soundtrack.
The great thing about Jade Magician Slot is that it's easy to play, yet has enough in game features to keep you entertained, including wilds, scatters and a 'play on adjcent reels' feature. Playable from 15p up to £75, Jade Magician Slot is available at most casino sites which offer Play N Go Slots. We recommend Casumo but further information can be found in our Jade Magician Slot Review.
Play now at Casumo
Wild Wild West: The Great Train Heist Slot (Netent)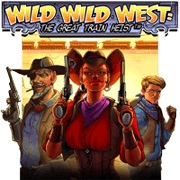 The Wild Wild West: Great Train Heist Sot was released to all Netent casinos in February 2017 after being an exclusive slot for a couple of months to a select group of online casinos. The slot features a comic book wild west theme about a train heist.
In game features include various Wilds which will help you line up more winning pay lines, a free spins feature which you're bound to love and also a click and pick feature for extra prizes which can include multipliers and free spins.
You can read our full Wild Wild West: The Great Train Heist Slot Review or simply try it below at Casumo Casino.
Play Now at Casumo
Secrets of Christmas Slot (Netent)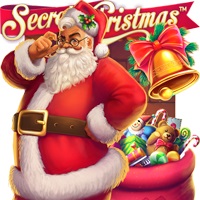 Just in time for Christmas 2016, Netent's new Secrets of Christmas Slot will definitely get you into the Christmas spirit! In fact, there isn't a more 'Christmassy' slot out there that comes close.
If you're wondering what the secrets are, then let us tell you, they are all urking int he many free spins features that you'll encounter along the way, with added wins coming from wild reels, scatters and re-spins! Read our full Secrets of Christmas Slot Review for more information or play now at recommended LeoVegas Casino:
Warlords Crystals of Power Slot (Netent)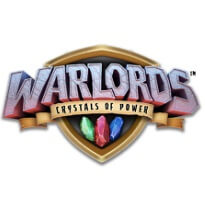 Netent's November 2016 release comes in the shape and form of Warlords Crystals of Power Slot. Sounds interesting huh? And you'd be right in thinking that this game is as dramatic as its title. Warlords Crystals of Power Slot features 3 ancient warriors or different decents, who are battling it out and have been for many centuroes to take total power, riches and treasures.
This game promises super HD graphics, action close ups of battles and you as a pLayer have front row seats. There are plenty of in game features including free spins, mutlipleirs and stcky wilds to keep you entertained too. Read more about Warlords Crystals of Power Slot in our full Warlords Crystals of Power Slot Review or play at recommended Spinit Casino below.
Visit Spinit Casino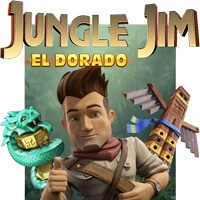 Jungle Jim: El Dorado Slot (Microgaming): Jungle Jim El Dorado Slot is by Microgaming and we think that it's going to rival Netent's Gonzo's Quest Slot. Jungle Jim El Dorado Slot has a similar theme; it offers fantastic graphics and is based on an explorer named Jim, who sets off deep into the Aztec Jungle to find forgotten riches and treasures; and it's your job to help him of course! Mind out for the rushing reels, but you'll love the free spins this game offers. You can try Jungle Jim El Dorado Slot at most casino sites which offers Microgaming slots, but we recommend LeoVegas Casino.
Play now at LeoVegas Casino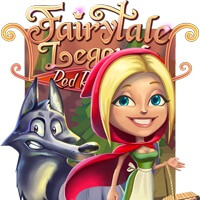 Fairy-tale Legends: Red Riding Hood Slot (Netent): Netent's high quality Fairy-tale Legends: Red Riding Hood Slot is based upon the fairy tale of the same name. Get this slot loaded and you'll find it quite enchanting; from the soundtrack that's worthy of a Disney movie to Red Riding Hood herself, standing the side of the Reels. As the story goes, you'll set forth into the enchanted forest and encounter a big bad wolf himself, but will you make it out again? This slot offers some awesome in game features including free spins and a 'pick and click' feature with some part of the reels transforming into what resembles a board game. Red Riding hood slot comes highly recommended, give it a try below at Casumo Casino.
Play Now at Casumo Casino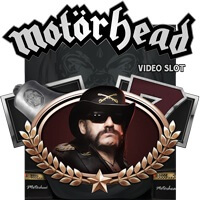 Motorhead Slot (Netent): This game needs no introduction. Netent's Motorhead Slot was launched in September 2016 as the third part and final leg of the fun and thrilling "Netent Rocks" Tour. First came Guns N Roses Slot (which we'll get to in a moment) and them Jimi Hendrix Slot (which we haven't featured on our "Best Slots of 2016 however) and all we can say is this slot does this this iconic and legendary rock band absolute justice. Expertly designed in a very 'Motorhead' way, there's a free spins game and many other features you'll encounter, not to mention spinning the reels to some of the bands iconic hits like "The Ace of Spades". You can play Netent's MotorHead Slot at most online casinos, but we'd recommend you to play it at SuperLenny Casino.
Play now at Superlenny Casino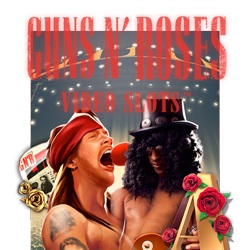 Guns N Roses Slot (Netent): The first part of the "Netent Rocks" Tour, Guns N Roses Slot was said by Netent themselves to be the most successful slot launch of theirs to date, which is saying something; but it's not hard to see why. Just when the Band themselves reformed, it was a fantastic timing and also a fantastic thing too, that is to see an online slot immortalise such a legendary rock band. The slot itself features the fabulous GNR songs as a background soundtrack, which you can select when you want to play them as well as some brilliant in game features. Guns N Roses Slot can be played at most Netent casinos, but we'd recommend Spinit Casino
Play now at Spinit Casino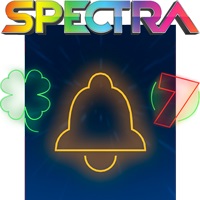 Spectra Slot (Thunderkick): Thunderkick may be a newer, smaller online casino games company but they've already become well known for producing some of the most unique and dare we say "Quirky" slots of all time. You might remember the hilarious Esqueleto Exposivo Slot or perhaps The Rift Slot… and now after having a break for most of 2015, Thunderkick are back with Spectra Slot, a fantastic retro slot full of in game features and special effects. Spectra Slot can be enjoyed at most online casinos, but we recommend you to play it at Mr Green Casino.
Play now at Mr Green Casino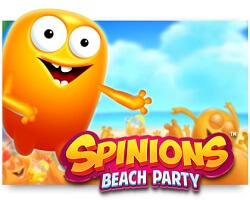 Spinions Beach Party (QuickSpin): If you're looking for fun and cute slots then look no further than Quickspins "Spinions: Beach Party" Slot as it'll put you in a fantastic mood – guaranteed! Load up Spinions Beach Party Slot and you'll meet some fun and cute characters which do resemble… Minions! (Which is highly likely where the name 'Spinions' came from) The Spinions themselves are having a great time playing beach volleyball, so load, spin have a go and see how you do with the many in game features and free spins rounds it offers. Most of the top online casinos offer Quickspin Slots including Spinions Slot, but we'd recommend to play it at Thrills Casino.
Play now at Thrills Casino